Delivering Successful Partner Training Programs
In the world of corporate Learning and Development, employee training usually gets all the attention. But as the market becomes more competitive, businesses that wish to stay one step ahead are incorporating partner training into their strategies as well.
Partner training is a type of extended enterprise training. While extended enterprise includes both your customers and business partners, partner training refers only to the second group. The purpose of partner training is to teach the ins and outs of your product or service to vendors, stakeholders, suppliers, franchisees, consultants, and other external business partners.
Partner training is a fundamental component of your partner enablement strategy. Today, you are going to learn not only why channel partner training is beneficial for business but also how to successfully deliver it. Let's start with the why.
Benefits Of Partner Training
The effects of successful partner training are evident in all client interactions and, later, in measurable business goals. Take a glimpse into the top benefits of extended enterprise training for business partners:
1. Increase Your Sales
During partner training, your business partners learn the nuances of your product, use cases, and how it can solve different consumer problems. Training gives them the confidence they need to prevent and handle objections, and win over indecisive customers.
Case in point, after completing their training, salespeople at Deliveroo sign up customers 30% faster. As Marcus Verri, Deliveroo's global sales training manager, told us:
"This can happen if salespeople are feeling confident in talking about the products, are addressing the right questions to customers, and are closing their calls in a better way."
And while you may focus on product-related training, soft skills training is equally important. Partners who are involved in selling could benefit from sales training to hone their listening or presentation skills, for example.
2. Build Customer Loyalty
Customer loyalty wasn't, and will never be, built in a day. However, if you manage to associate excellent service with your brand, you are on the path to your customers' hearts.
Training your business partners not only enables them to come across as knowledgeable and competent. It also helps them show customers how to make the most of your product and integrate it into their daily lives. Product adoption, in turn, results in customer loyalty.
3. Turn Business Partners Into Business Advocates
You have a good product that you have worked hard to develop. Why not get your partners excited about it? Through channel partner training, your external partners will know more about the story behind the product and your company vision.
Therefore, they'll be better equipped to promote your product and offer a consistent customer experience that aligns with your business ethics and image. Building a stronger connection with your partners will also secure your collaboration and prevent business partners from swaying in another direction, i.e., a competitor.
6 Tips To Deliver Successful Partner Training
Now that you know why partner training matters, it's time to move on to the part where you start to set up training as part of your channel partner strategy. Here are 6 points to include in your checklist:
1. Set Your Key Performance Indicators (KPIs)
Like any other training program, partner training should have specific goals. You can use these training goals to measure the success of your program by comparing the "before" and "after." Plus, you can point your partners in the right direction in terms of anticipated business results.
KPIs make for excellent training goals because they are concise and measurable. Figure out what's important to you, and share your expectations with your channel partners. Do you expect a decrease in tickets? Do you need to give a boost to your sales? Don't just define your KPIs, but set a timeframe for assessing them to motivate your partners.
2. Invest In A Learning Management System
A channel partner training LMS is a one-way street for partner training. The case for it is quite convincing: a training platform enables you to reach business partners no matter where they are, or what language they speak. It also helps you deliver consistent training and ensure, by extension, consistent customer service. And if you are a small company? A scalable LMS can meet your needs now and grow with you in the future.
Using an LMS, you can also get detailed reporting, update your course easily, and automate administrative tasks. You will also cut down significantly on costs and avoid handling the logistics of on-site training. Booking a venue, setting a schedule, and arranging accommodations for instructors and trainees are all in the past.
Then, there's also the issue of online security. During training, you might share confidential company information, like patents, trade secrets, financial data, and marketing strategies. When it comes to data handling, the safest route is to disclose as little as possible. An LMS allows you to create separate training environments so that each partner has access to essential-only information depending on the type of partnership you have.
3. Brand Your Courses
Partner training gives you an excellent chance to strengthen your brand. By building your course on an LMS, you can personalize every little detail in the learning environment. Use the colors, themes, and fonts that match your branding, and add your company logo. Customize the built-in communications so that they sound like you.
Course branding is important because it helps your company name and logo be imprinted in your partners' minds. Becoming memorable adds to your authority and helps broaden your network. Your company's name will circulate around the industry more and new partnerships will be easier to establish. No matter how small or big your company is, you need this.
4. Offer An Incentive
Your business partners are busy people. Why not use gamification and printable certificates to warm them up and motivate them to complete their training? Reward excellent performance with badges and incite participation with levels and points. To recognize learners' accomplishments and add credibility to your training, offer certificates of completion.
Formlabs, a leading developer and manufacturer of 3D printers and related software, has integrated gamification and certificates into their strategy. The results have been very positive. Global channel services training lead, Ladislav Vigh, told TalentLMS:
"I've also noticed that certificates and gamification are some of our users' favorite features. They download the certificate and print it. They're proud of their accomplishments."
5. Create A Go-To Knowledge Hub
Consider creating a FAQ section where your business partners can find answers to either their own questions or those of your customers. Or, create a set of flashcards that highlights essential information that partners can easily go through.
The need for answers doesn't usually come up when one is sitting leisurely at their desk. Luck has it that questions and problems arise while on the job. Therefore, your knowledge hub will be most useful if it's available on mobile devices as well as on desktops. To this end, make sure to build your courses on a mobile-friendly LMS or a mobile learning platform.
6. Provide An Assessment System
Your KPIs are an unmistakable way to evaluate training effectiveness. However, it will be a long way until you can see a difference in your business metrics. Until then, you can rely on in-course assessments. With tests and quizzes, you can refresh your business partners' memory while testing their comprehension.
Of course, let's not forget the most trusted source of insights, your LMS reports. Define what you want to measure, and get customized reports with the data that matters to you. From completion rates to average time spent on each module, there's hardly anything your LMS can't monitor.
It's also important that you include a feedback system, like a quick questionnaire at the end of the course. Let your partners tell you how easy it was for them to navigate the course, whether they enjoyed the learning material, and how the course can be improved.
Conclusion
Excellence in business comes with hard work, organization, and consistency. Your business partners interact with your customers and, like anyone who does so, they can either elevate your brand or give it a nice push downward.
Therefore, to achieve your business goals and boost your company, incorporate partner training into your partner enablement strategy. An LMS designed for this purpose will help you create and update your courses easily and ensure streamlined training for all your business partners across the globe.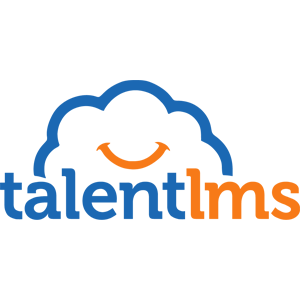 TalentLMS
Easy to learn, easy to use, and easy to like, TalentLMS is designed to get a "yes" from everyone, including C-level execs, budget heads, and busy employees. Now, instead of checking out, your whole organization leans into training.
Originally published at www.talentlms.com.