Is Corporate eLearning A Must?
Basically, yes. The present-day situation is so that most companies need to organize the onboarding process of new employees or qualification upgrade courses for the existing staff using corporate eLearning means. It can be held in various formats, but all in all, it is a modern and efficient way to help employees gain the necessary experiences and skills required to meet the current business needs.
Any Special Requirements Here?
If we take corporate eLearning and classic eLearning in educational institutions, we can highlight several special traits for the first type.
For corporate eLearning, the created content focuses more on specific skills rather than on general knowledge. As a rule, corporate trainings have strict time limits—for example, a two-week job introduction for a newcomer or a five-day course on the newly implemented inventory management app for accountants—and need to be coordinated with the employee schedules while regular educational eLearning courses can last much longer.
How Much Does It All Cost?
Corporate eLearning platforms can be divided into several price types. Low-cost providers can be quite attractive, as they provide the cheapest way to incorporate such solutions. The implementation costs can start even at $1 per user per month. However, you should be aware of the risks that may be involved.
Such providers often save on servers. What does it mean? If you are training a large number of people at the same time or doing any other LMS operations that add overloading, the server can crash. As a result, the training portal may not be available during mass training of employees, or you may lose all your data if the supplier does not take care of the backup servers. In addition to that, low-cost vendors often save on technical support and customer services such as running software demos and professional assistance.
Mid-cost providers usually strike a good balance with regard to price and performance. The implementation costs may vary around several thousands of dollars. Among popular corporate training LMSs are Litmos, TalentLMS, Learn Upon, Elucidat, iSpring, and others, just to name a few.
High-cost corporate eLearning solutions which often provide additional tools like skills assessment and act as learning experience platforms demand big investments. The deployment costs may hit several hundred thousands of dollars.
Alternative Way To Organize Corporate eLearning
As we can see, reliable corporate eLearning solutions are not always as affordable as we want them to be.
In case you do not have additional budget for specialized programs or there are some tech restrictions on your side with implementing them, one of the ways out will be usage of your existing office software and other business programs to prepare materials for corporate eLearning or run necessary trainings.
1. Document Editor For Creating Longreads
Any corporate eLearning starts with the content. And you do not have to necessarily get any special programs to create such content. You can just use a document editor already installed on your laptop or launched in your browser to prepare instructions and similar docs for employees. Most of the up-to-date document editors such as MS Word or Google Docs allow working with various elements, like diagrams, images, tables, etc., to make your document look appealing and well-structured.
There are plenty of office suites which are affordable or even free. For example, offline-based LibreOffice or ONLYOFFICE Docs, which you can deploy both locally and on the web to seamlessly collaborate on office files.
2. Digital Forms For Making Fillable Assignments And Tests
With electronic forms, you are able to prepare interactive quizzes and surveys to assess the employees' knowledge. For example, you can create such a task form to test newcomers after they complete product training.
Among programs which can be helpful in this case are ONLYOFFICE and its free library with ready-to-use templates, Google Forms, Adobe Acrobat, Zoho Forms, etc.
You are also welcome to explore best practices for using forms in digital education.
3. Multipurpose Presentations
Presentation editors can serve in several ways when it comes to corporate eLearning. First of all, and that is obvious, you can prepare slides to present any topic to the employees, for example, when the HR team needs to tell them about new corporate rules.
Besides, you can use presentations for practicing public talking skills. Here we can imagine a situation where a marketing manager needs to give a speech at some event and, in this regard, needs to boost their experience to hold a talk.
4. Spreadsheets For Tracking Results
Use your spreadsheet editor to compose something like an electronic journal with the results of your corporate courses for all employees. Collect data including training topics and dates, participants, scores, and other metrics in one file. Such a track journal will help you analyze the process, sort, filter, and quickly find the necessary data.
You can prepare reports to assess the training results; for example, build a chart to show how many people took part in a particular eLearning corporate course and what grades they got.
5. Video Meetings For Interactions Practice
Video calls and meetings via different programs like Zoom, Jitsi, BigBlueButton, etc., can be not just a way to discuss your business agenda and communicate with partners.
Here, you can come up with making instructing webinars for your staff as well as training soft skills. For example, organize a special session for your sales team to imitate negotiations with customers.
Conclusion
Corporate eLearning is a great way to boost your HR portfolio, teach the required skills, teach how your product is functioning, and engage employees in the corporate culture. If you can't afford special corporate LMS platforms, try to find other ways by incorporating the software you already use into the training process. We hope that this article gave you useful hints on how to start.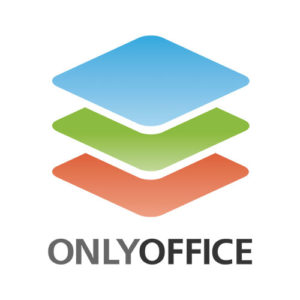 ONLYOFFICE
Fast and secure web-based office suite for education with online editors, fillable forms, document and project management