How To Onboard, Engage, And Retain Your Customers
An increasing number of organizations are turning their focus to customer education and training to elevate and optimize the User Experience. According to a report from Salesforce, 76% of consumers expect companies to understand their needs. [1] With consumer expectations at an all-time high, improving the overall experience will ultimately go a long way toward ensuring consumers' needs are met.
Read on to learn more about the significance of user experiences and the best practices for leveraging customer education and training successfully.
What Is Customer Education?
Before diving into the benefits an effective education program can provide, it's important to understand what customer education is and why it's important for organizations. Customer education, also referred to as customer training, is intended to onboard, engage, and retain your new and existing customers—typically delivered in a programmatic fashion through in-person or on-demand channels.
While the concept of educating customers on brands, products and services is nothing new, customer education has seen substantial developments in recent years. A survey from Thought Industries found that 90% of customer education programs grew last year, with more than 60% of respondents increasing their investments by more than 30%. [2]
The Importance Of Customer Education
Your customer's content journey has a beginning, middle, and end. However, the early stages of the process are the most vital. As customers begin their initial explorations, educational content will have a significant impact on purchase decisions and brand trust.
Overall, successful education programs:
Serve and benefit both accounts and individual users
Accelerate growth throughout the customer journey
Change behaviors
Reduce barriers to value
Improve the way people work
Ultimately, happy customers are more likely to come back and are willing to pay more. In fact, a report from SuperOffice found that 86% of buyers will pay more for a great customer experience. [3] Introducing valuable customer education programs will prove to be an incredibly effective way for elevating how customers experience and view your business moving forward.
The Benefits Of Implementing A Customer Education Program
With a robust customer training program in place, companies are likely to see a host of benefits as a result. Introducing a thoughtful and thorough customer education program can lead to:
Decreased time-to-value: Customer education is a beneficial way to help users find value in your product as quickly as possible. With a true understanding of your product and the value it brings, organizations are likely to see significantly faster adoption rates.
Improved product adoption, engagement, and retention: Customer training provides users with the resources and support they need to find value in your product—which is essential for adoption, engagement, and retention. After training, 68% of customers report using products more, per a report from the Technology and Services Industry Association (TSIA).
Enhanced flexibility and scalability: On-demand customer training is available anytime, anywhere—enabling your business to support more customers and drive results. With a lack of restrictions, customers can receive the same high-quality training on their own time.
Reduced customer training costs: In-person training is costly and inefficient. With on-demand training, the material can be delivered indefinitely, supporting efficient use of time and resources.
Lowered customer support tickets: Your organization can mitigate the burden on support teams frequently addressing the same questions by developing educational content that targets specific problem areas. As a result, your valuable team members have time to focus on customers more strategically and aid in fostering successful business outcomes.
Faster onboarding: Whether organizations realize it or not, customer onboarding is a key factor in producing ongoing customer success and satisfaction. Introducing sufficient training and education throughout this early stage will be vital to ensure customers can effectively engage with your product long-term.
Customers are the cornerstone of every business, and organizations are intent on maintaining customer satisfaction. Fortunately, the culmination of benefits that enhanced customer education and training can provide is a powerful way to promote and support a high-quality customer experience—a key driver of your business results. In fact, organizations with first-rate customer experience bring in 5.7 times more revenue than competitors that don't keep up, according to a report from Forbes. [4]
How Can You Educate Customers About Your Products And Services?
The benefits of comprehensive customer education and training are clear. But, how can organizations elevate their programs to ensure customers are educated about products and services effectively? Companies can adequately review and upgrade their systems through:
1. Conducting A Customer Education Audit
A crucial first step for organizations in pursuit of bringing their customer education to the next level is auditing the learning programs that are currently in place—as well as the results they're producing. This will be crucial for organizations and team leaders to gain deeper insights into what's working, what isn't, and what the next steps are to effectively improve these systems. Your audit should include:
Gathering the educational resources currently available to customers
Reviewing how customers can access these resources
Identifying when customers receive which resource
Examining the engagement data you have available
2. Addressing Your Educational Gaps
After auditing your current educational resources for customers, it will be vital to address the gaps you discovered in the process. This will be essential to foster an effective program with more successful outcomes. With a better understanding of your organization's customer education needs, you'll need to consider:
3. Leveraging Tools To Build Your Customer Education Program
Approaching customer education can be daunting for organizations. As a result, advanced customer education software and tools are being implemented to help organizations upgrade their systems quickly and effectively. To support these upgrades, Learning Management Systems have proven to be an increasingly valuable option for companies to consider.
An LMS is an effective way to centralize all of your organizational resources—from videos and eBooks to documents and other curated content—where customers can easily access these materials anytime, anywhere. But, what should organizations interested in introducing a powerful LMS solution to improve their customer education be looking for?
Considerations When Choosing An LMS
Scalability: Scalability is a progressively essential feature for learning and training software—referring to the ability to grow as your company grows. As your organization explores customer education software, it will be integral to choose scalable options to ensure you have the resources and support you need to accommodate business growth.
Agility: Choosing an agile LMS opens the doors for businesses to become more efficient and adept at navigating changing customer needs and preferences. Implementing opportunities to improve agility is a growing necessity, considering 92% of executives believe organizational agility is critical to business success, per a report from Project Management Institute (PMI).
Analytics: For companies to make the right adjustments to their customer education programs, they need sufficient information at their disposal to help them do so. Learning data and analytics provide deep insights into what's working and what isn't. This can empower leaders to make data-driven decisions to elevate current strategies and optimize the customer learning experience.
Educating Your Customers With Absorb LMS
Ready to introduce solutions that upgrade your customer training and promote a superior learner experience? Absorb LMS can help. Absorb LMS delivers a holistic LMS solution that empowers organizations with the tools and resources they need to educate customers successfully amidst changing needs and a competitive environment.
When it comes to customer education and training, Absorb LMS can help your organization:
Offer eLearning courses
Post educational videos
Allow customers to sign up for instructor-led courses
And more
With customizable capabilities, scalability, and robust reporting and analytics features, Absorb LMS can help you swiftly and effectively elevate your customer education programs—which will prove critical for User Experience and your bottom line.
References:
[1] What Are Customer Expectations, and How Have They Changed?
[2] Data-driven Insights into the State of Customer Education, 2021
[3] 32 Customer Experience Statistics You Need to Know for 2023
[4] 50 Stats That Prove The Value Of Customer Experience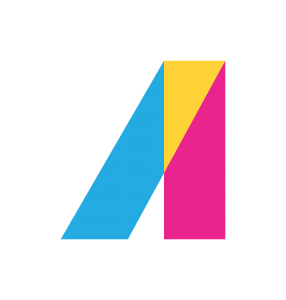 Absorb LMS
A flexible learning platform that makes it easy to build and manage training programs for internal and external stakeholders.
Originally published at www.absorblms.com.