Start Your Own Online Academy Business
The online learning industry has been booming over the last few years. Learners are inclined toward getting an education online, as it is more convenient and hassle-free. From young school students to veterans, people from all age groups are eager to acquire new skills in order to enhance their knowledge and excel in their careers. All these factors have hugely contributed to the rising demand for online academies. The features and functionalities offered by various online academy platforms facilitate and diversify the learning process, making it more interactive and collaborative.
Why Now Is The Time To Create An Online Academy
The online education sector is growing at a rapid rate and opening doors for various other subsectors of the online education industry to flourish. One such growing domain is that of online academy platforms. Let's see the reasons why one should start an online academy.
Massive market growth
As per reports, the global eLearning market was valued at $166.52 billion in 2020 and is expected to reach $325.51 billion by 2025, growing at a CAGR of 14.7% during the forecast period (2020-2025). As the eLearning industry is growing rapidly, the demand for platforms that can cater to the needs of learners is also growing, offering lucrative business opportunities for budding "edupreneurs."
Requires minimal investment
Starting your own online academy requires minimal investment in the form of money and time, as compared to an offline brick-and-mortar academy.
Offer multiple revenue options
Online academy platforms provide numerous lucrative revenue opportunities to business owners, which may not be possible in an offline setting. From commission fees to subscription fees, there are multiple ways for business owners to earn money through an online academy.
Provides global reach
An online academy can cater to the needs of global learners, consequently increasing the revenue of the online academy.
No limits on the field of expertise
In an online academy, there are no limits on the field of expertise of tutors and courses. Hence, in your online academy, you can offer courses ranging from French, economy, and mathematics, to calligraphy and coding.
Convenience for tutors and learners
Tutors can effortlessly connect with worldwide learners, whereas the learners can get access to world-class teachers for their learning needs through an online academy.
How To Build An Online Academy: A Step-By-Step Guide
Till now, we have discussed various reasons to start an online academy, and these reasons may have inspired you to launch your own online academy. Having at least a basic understanding of how to create an online academy is crucial for building a profitable and successful platform. Below mentioned are some of the important steps you need to follow, to build a fully functional online academy platform.
1. Define Your Target Market
It is said, "do your research, and then research more to get a desirable reward." It is very crucial to get an in-depth understanding of your target market, audience, and competitors.
Identify who your target audience is and what their needs and pain points are. Know more about your target audience by gathering information about their age, gender, preferences, income, occupation, etc. This will help you tailor your online academy platform to meet the requirements of your target audience and resolve their pain points.
Gather information about various niches and the different business models popular in your industry.
To make your online academy a profitable business venture you need to gather important data and insights. For instance, as per reports, more than 17 million people are enrolled in online learning in the US. This kind of data can help you in making strategic business decisions.
Additionally, knowing about current market trends like Artificial Intelligence (AI), machine learning, gamification, etc., and implementing them in your online academy can provide you with a competitive advantage.
2. Decide On A Business Plan
A robust business model sets the blueprint for the operation and road map of your online academy business and growth. The business model of an online tutoring platform can vary depending on the target market, the type of services you provide, and your platform's goals. Following are some of the business models to generate revenue. Online academy owners can offer different types of classes to learners, and in return, charge fees.
One-to-one classes
In this type of setup, the learners avail of one-to-one personalized classes.
Group classes
In group classes, learners enroll in a group. The class starts at the same time and ends at the same time.
Live classes
In this setup, the learners and tutors meet each other in real time, so they can ask questions and get feedback in real time.
Course-based classes
Course-based classes include prerecorded content by tutors, that learners can avail of at any time, from anywhere. They can start classes at their convenience and can learn at their own pace.
3. Finalize Revenue Streams
As we have already discussed, an online academy can offer numerous lucrative revenue options. The next step is to finalize your revenue options. The revenue streams of an online academy platform are mentioned below:
Commission fees
Online academy owners can charge a certain percentage of the amount from tutors' fees after they successfully enroll students.
Subscription fee
Learners can pay a monthly or yearly subscription fee for the courses they want to enroll in.
Membership fee
Learners can pay a membership fee for a certain period of time and can access the platform while the membership lasts.
Certification fee
Learners need to pay a certain amount as a fee for obtaining certification.
Advertisement fee
Online academy owners can charge a fee from tutors to list them on their platform.
Once you are done with the research and your business model, revenue streams are set, and the next step is to choose the right eLearning method for your online academy.
4. Choose The Right eLearning Method
Choose the eLearning method that would best suit the needs of learners on your platform. Most eLearning methods are either synchronous or asynchronous in nature. Let's see the difference between asynchronous and synchronous learning methods in detail.
5. Choose A Solution For Building Your Online Academy
It is quite easy to create your online academy and start earning money. There are numerous online tutoring solutions available in the market, but each one of them is different and offers unique features. Therefore, it is of utmost importance to choose the best development solution for your online academy. Depending on the features and functionalities you want on your platform, you need to choose the solution that will fulfil your business needs. You can opt for a ready-made solution or develop a platform from scratch.
A ready-made solution is a great, budget-friendly option that lets you build your online platform quickly and without hassles. This solution may come pre-integrated with popular video conferencing APIs and other collaborative tools. This is the best solution for synchronous learning, whereas for asynchronous learning a version with more features may be ideal. Now that you have enough information on how you can build your own online academy effortlessly, the next important step is to market your platform. Let's see how you can achieve that.
6. Market Your Online Academy
In this massive market of various online tutoring platforms, how does a potential learner or tutor find you? Obviously, creating an online academy won't be enough. Your online academy should be easily discoverable for you to have the maximum chance of success. To achieve this, you can market your online academy through:
Search Engine Optimization
Optimize your online academy for search engines, so that it appears at the top of the search results for relevant keywords.
Social media
Create an online presence on social media platforms like Facebook, Twitter, Instagram, etc., for promoting your platform and connecting directly with potential students and their parents.
Referral marketing
You can encourage current learners and satisfied parents to refer your online academy to their friends and family.
Other channels
Promote your online academy through various other channels, like email and SMS marketing, blogs, paid advertisements, etc.
We have covered everything you needed to know about starting your online academy in six easy steps. This article will help you kick-start your online academy business hassle-free.
Conclusion
The online education industry is growing rapidly and will continue to offer various lucrative opportunities for budding "edupreneurs." Making that first move to create your own online academy may seem daunting. A significant mental barrier, among others, may be the technical headache involved in starting your own online learning platform.
Image Credits:
The image within the body of the text has been created/supplied by the author.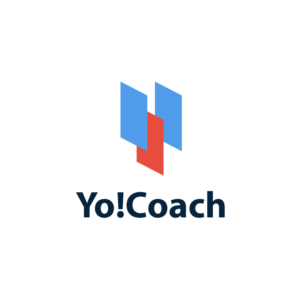 YoCoach
Yo!Coach is a fully customizable, and white-label solution to build an online tutoring and consultation platform like Preply, Cambly, Italki etc. The software is pre-integerted with video conferencing APIs like Zoom, Atomchat and Lessonspace